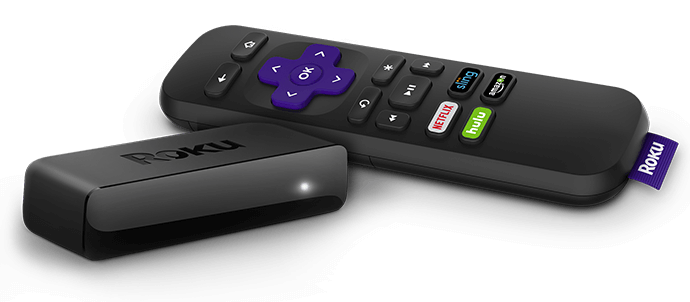 During first quarter 2019, we had a promotional offer that included a Roku Express. We have retained this article to assist customers who received the Roku through this offer.
To learn more about the Roku Express, visit www.roku.com/products/roku-express.
For setup instructions, visit this article on the Roku website.
Customers choosing to receive the Roku should be aware of the following:
a Roku account will be needed to be established and can be completed during the Roku set up process; this account will require credit/debit card number for potential purchases
There is no monthly fee or additional cost required to operate the Roku.
Giant video customers can access their channels on the RoKu with their free watchTVeverywhere accounts.
Some channels available on the Roku (Nexflix and Hulu, for example) are subscription based and may require a monthly fee.